Funny alleged prank call on Gary Neville. Click to watch!
An alleged prank call on former Manchester United player Gary Neville is doing the rounds.
The call, which appears to be old and originally popped up on YouTube, has resurfaced.
It's common knowledge that there are a lot of people in the world who can do near-perfect impressions of famous people, which would perhaps cast doubt on whether this call is legitimate.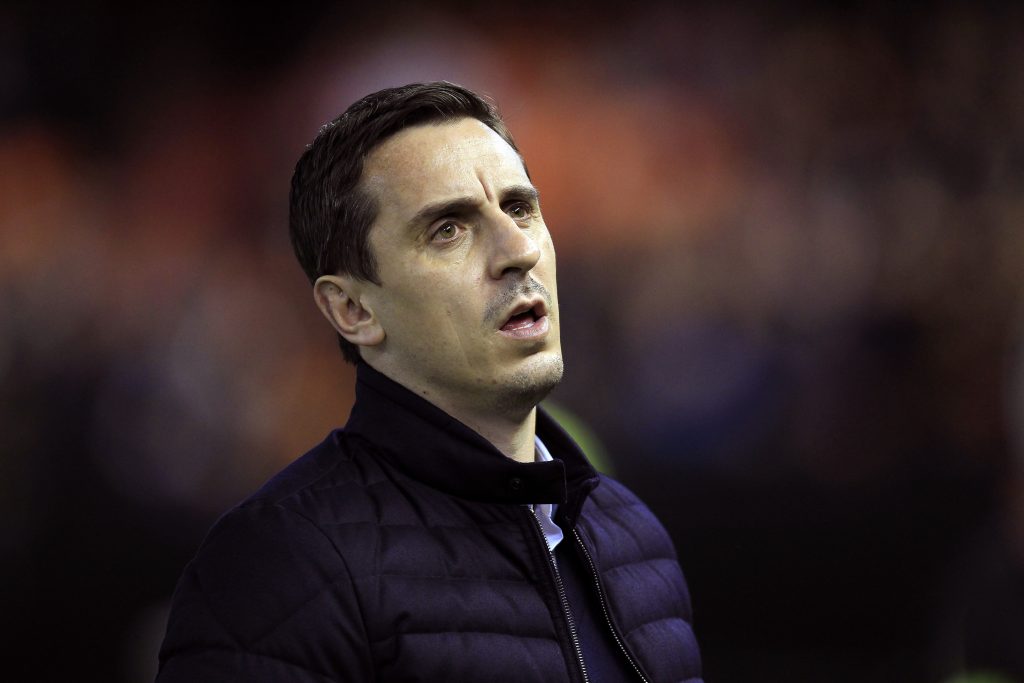 But it absolutely sounds like Sky Sports pundit Neville and it sounds like the way he would react if a random person was calling him.
If this is merely someone imitating Gary Neville, then they've done an unbelievable job of being utterly furious that someone has been passing on his number.
Anyway, the actual prank call comprises of a lad called John on the phone to Neville, who says he will let him off if he tells him who has got his number because this is the first time his number came up.
John's response is that he got it off someone from Millfield school – a bit of googling shows that a co-educational independent school with the same name is based in Street, Somerset, England. John says that his school is in Bristol.
As is normal, Neville (if it is indeed him like suspected) wants to know what the connection is to him in the next hour.
But then the former Valencia boss is utterly outraged when John tries to tell him that he got his number from the son of former Arsenal player Tony Adams, leading to him uttering the words "shut up you fucking dick" twice.
Read the original story here:
http://www.thesportbible.com/football/funny-alleged-prank-call-on-gary-neville-emerges-online-20161219